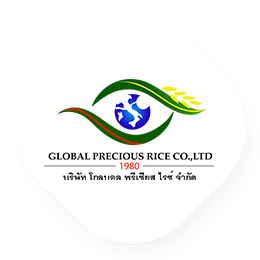 GLOBAL PRECIOUS RICE CO.,LTD

We are proud to be a part of upgrading Thai Hommali rice to be known and famous all over the world, especially being a part of making smiles for Thai farmers by adding value to agricultural products to be an export product that will bring income into the country.

The company established an agricultural export and import company to export rice to various trading partners. Being a manufacturer and exporter allows the company to control the standard and quality of rice very well, fast response to customer needs including contracting to pack rice under the customer's trademark for export to foreign countries.

The company aims to export more of its own products every year by starting from within Asia such as China, Hong Kong, Singapore and Europe countries in the future. Currently, the company has cooperation with trade partners in Asian countries to export authentic jasmine rice under the brand "TAI MEAL" which is a rice product that is distributed in China. The company is a manufacturer and exporter. It aims to create an alternative to eating Thai Hommali rice in China and market share in the future.